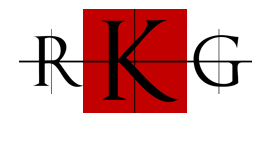 Las Vegas Bank Owned Homes and Condos for Sale
We are the experts in Bank Owned Homes in the Las Vegas and Henderson area.
At King Realty Group we make it our job to keep track of the bank owned home market in Las Vegas. As such, we are the publisher of the only magazine in southern Nevada on foreclosures. Click here to download the foreclosure magazine for free and get a full listing of Las Vegas foreclosed homes and condos for sale.
We pride ourselves in protecting the interests of our clients when it comes to buying bank owned properties, so we watch the MLS and other resources regularly to stay current on the available bank owned homes for sale in the market.
To request a full listing of the available foreclosure inventory, visit this link.
When you fill out the form above, we will quickly respond to your inquiry and send you a list of bank owned homes that meet your criteria. This list is the most up to date information on the Las Vegas bank owned property market. Filling out this form is your first step in the foreclosure buying process. After you have your listings, which we will send you within 24 hours, you will need to get pre-qualified (unless you're planning on paying cash) as the following step in this process.
After you have been pre-qualified or have gotten your proof of funds you can start to narrow down your search with the help of one of our distressed property specialists. After we have narrowed down your search, your agent will do the necessary preemptive research on the homes you like.
Next we will view the homes we have agreed upon, and when all goes well write offers on the ones you like. It's always best to have a first, second and third choice in mind as the foreclosure market can be rather competitive.
We've helped hundreds of clients in the Las Vegas & Henderson area successfully purchase foreclosure properties. We have the knowledge and experience required to avoid the pitfalls and challenging scenarios that arise when dealing with these types of properties.
If you are looking for bank owned properties in specific areas, make sure you let us know when you fill out the form. Whether it is Green Valley, Seven Hills, Summerlin, Rhodes Ranch, Lake Las Vegas, Southern Highlands, The Lakes, Canyon Gate, Anthem, or any other of the communities and areas listed, please specify this so that we can send you a list that is tailored to exactly what are you are looking for.
There are still many great deals in the Las Vegas foreclosure market, but it definitely takes an expert in distressed properties to help you make the correct decision. That's where we come in.
Contact us today to start your search for bank owned homes and condos.