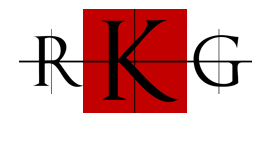 Looking for Short Sale Information in Las Vegas? Our Specialists Can Help!
What are your options to Short Sale your Las Vegas or Henderson home?
A short sale is when a property is sold for a lesser amount than what the home owner owes on their home loan. One can think of a short sale as an alternative to a foreclosure. For a short sale to happen, the homeowner's lender must agree to accept less money than the amount owed on the mortgage to pay off the property now rather than foreclosing on it later. This is one option a homeowner can take when they cannot afford to make their mortgage payments any longer. From the lender's point of view, they may agree to short sale a home rather than having to deal with a costly and lengthy foreclosure procedure later. For a bank to consider a short sale, the homeowner needs to be behind on their mortgage however there are few banks that will do a short sale while the homeowner is current.
The second option for a homeowner is to live in the home until the bank forecloses on their home. The problem with doing that is the bank can decide to come after the homeowner for a deficiency judgment. The first lien holder has 6 months after a foreclosure to pursue a deficiency judgment. Any additional 2nd or 3rd (junior liens) have 6 years to pursue a deficiency judgment.
The third option is to file bankruptcy. In our opinion this is the worst option. Some homeowners believe that bankruptcy is a fast alternative for foreclosure, but bankruptcy is only a temporary fix and can be extremely difficult. Through personal experience with hundreds of homeowners, we have come to the conclusion that bankruptcy is not a beneficial way of avoiding foreclosure in most cases.
The two main types of bankruptcy are chapter 13, and chapter 7. Chapter 13 forces your debtors into accepting a payment plan from you, and chapter 7 liquidates your assets in order to satisfy the debt that you are in.
It is said that both types of bankruptcy can be used to avoid foreclosure, but the consequences that arise from filing bankruptcy outweigh the benefits. Other options other than bankruptcy should be considered.
Generally speaking, we don't recommend chapter 13 bankruptcy as a way to avoid foreclosure. It is not necessary to force creditors, especially lenders, into a payment plan. Most creditors would be happy to help you set up a payment plan if asked to do so. Creditors want to avoid the cost of the foreclosure process, and by setting up a payment plan they can do that.
A chapter 13 bankruptcy is not worth it in most cases, but there are exceptions where it could be beneficial to a homeowner. If a homeowner has many debts on top of their mortgage, it could be unreasonable to set up payment plans with each of their debts. If this is the case, and the homeowner's credit has been destroyed, chapter 13 bankruptcy might be the way to go. This type of bankruptcy would be beneficial because it would allow the homeowner to rebuild their credit if they keep up with their payment plan.
Homeowner should be careful when making the decision to use a chapter 13 bankruptcy. If the homeowner falls behind on the chapter 13 payment plan, the lender goes ahead with the foreclosure process from the point where it was left off. If this happens the homeowner would be further in debt, have no home, and have a bankruptcy and a foreclosure on their credit report. Homeowners should only resort to a chapter 13 bankruptcy if they are certain that they can follow the payment plan.
A chapter 7 bankruptcy should be avoided in our opinion. This is because a chapter 7 bankruptcy could lead the selling of a person's home and other assets to pay off debts to creditors. If this happens the homeowner would be left homeless without money. There are very few cases where a chapter 7 bankruptcy makes sense. If the home is upside down or overleveraged and the lenders will not settle for less than what is owed on the house, then an investor won't be able to purchase the property. If the homeowner might lose their house any way you look at it, then the chapter 7 bankruptcy can be used to avoid the foreclosure on the credit report.
Before deciding to file for bankruptcy, all options should be carefully considered. If you are a homeowner and feel that your financial situation is not going to change you should definitely look for an alternative to bankruptcy because it might not be beneficial.
A short sale is an alternative to a foreclosure and
may be the best option for a homeowner.
The main reasons a homeowner should short sale are:
The homeowner can be relieved of their debt and saved from a foreclosure.
A Short Sale does far less damage to a homeowner's credit than a foreclosure.
Future Creditors look more kindly on a short sale then a foreclosure.
Most importantly the homeowner has THE OPPORTUNITY for us to negotiate on their behalf for the bank to WAIVE ALL RIGHTS to pursue a deficiency judgment. Again with A FORECLOSURE the homeowner has no opportunity to negotiate for a bank to waive the right deficiency judgment. THEY CAN COME AFTER YOU IF THEY WANT.
The recovery period and the road to home ownership is much faster with a short sale.
The short sale specialists at King Realty Group, can help you with your Las Vegas short sale if you are "upside down" or "under water" in your home and you owe more money than what the home is worth.
One thing to note, the short sale will have a negative effect on your credit, however, you may qualify for future credit sooner than if you had allowed your home to go into a foreclosure.
The Short Sale Process - What are the steps?
The first step is to sit down with a real estate professional to calculate the value of your property.
Next you need to evaluate the home's financial position. Here you will compare the value of the home vs. what you owe.
Step 3 is to list the home with us so we can find a buyer. We at King Realty Group are your best chances of finding a buyer and negotiating a successful short sale. We don't just list you house. We take a proactive marketing approach. When you list with us your home is marketed to over 300 websites. We are the only brokerage in town with 6 websites and our own Foreclosure Magazine.
Once a buyer is found you must present your situation to your lender and negotiate with them to approve the deal.
Required documents by most lenders for a Short Sale:
Authorization to release loan information (we provide this to you)
Last 2 Bank Statement
Last 2 paystubs
Last two years taxes
A hardship letter
HOA Statements
Mortgage statements (required for your realtor)
What is a loan modification?
There are many different types of loan modifications. The most common is when your lender agrees to lower your interest rate and or taking your loan from adjustable to a fixed rate. This is only a solution for some people and everyone situation is different. In most cases if you owe 25% more than what your house is worth this is an option worth pursuing. Now if you owe 50% more than what your house is worth your situation isn't getting any better. Even if your bank lowers your interest rate to 1%, you're basically renting with your name on title and I would highly recommend a short sale.
Another type of a loan modification is a principal reduction. This is the only true solution for your upside down home. This not only keeps you in your home, it lowers your payment and puts you a positive situation to have equity again. Only problem is this is most tedious and unlikely solution. The probability of getting a principle reduction is very very low. Most banks would rather short sale or foreclose or just lower your interest rate than do a principle reduction.
What is a foreclosure?
REO or real estate owned, REPO or repossessed, bank owned, and foreclosure are all terms referring to foreclosure properties. Foreclosure is when a homeowner's rights to a mortgaged property may be terminated if the homeowner fails to live up to their obligations in the loan contract. Foreclosure is a legal action taken by the respective bank that holds the mortgage. REO, REPO, and bank owned properties are terms that are basically interchangeable. They are all properties that are in foreclosure, have been turned over to the bank, and are being sold.
The foreclosure process varies from state to state. A judicial foreclosure is when the state requires the courts to foreclosure on a property. In Nevada, there is currently a judicial foreclosure process and a none-judicial foreclosure process.
Judicial foreclosures are not often used in Nevada, but do occasionally happen. Judicial foreclosures only happen here in Nevada when there is no power of sale clause in the deed of trust. If the court grants the bank the right to foreclosure your home, it would be considered a foreclosed/REPO/REO/bank owned home and would be sold to the highest bidder at a public auction. In a judicial foreclosure the homeowner can redeem his or her property within one year after the foreclosure has happened. This is called the Right of Redemption and only exists with a judicial foreclosure.
If there is a power of sale clause in the deed of trust, then a non-judicial foreclosure is done. In Nevada, when a homeowner is 90 days or more late on their mortgage payment, the bank or lender can file a NOD or Notice of Default. This is the first step in the foreclosure process and means that the lender must notify the homeowner by mail.
Once the NOD is filed, the homeowner only has 35 days to reinstate the loan, unless the deed of trusts has an acceleration clause. If the homeowner does not cure or reinstate the loan within those 35 days, the homeowner will only have one other chance to save their home. This chance comes 15 days before the foreclosure. At this time the homeowner may file and A Notice of Intent to cure and then pay their debt before noon the day before the sale happens.
A sale date on a foreclosure home only occurs if 2 rules are followed. The first is the property sale date must be 3 months after the Notice of Default was filed. The second rule is a Notice of Sale must be posted 20 days before the Notice of Default and election sale are recorded, and must be posted in 3 public spaces for 3 consecutive weeks. When the sale date arrives, bids usually start at the amount owed plus additional costs. If there are no bids on a home, the property is given back to the bank and there can be no right of redemption.
In conclusion, if you are looking to buy Las Vegas short sales or short sale your own home, the real estate experts at King Realty Group can help. We have a full list of short sale listings in Las Vegas and have years of experience helping homeowners short sale their properties.